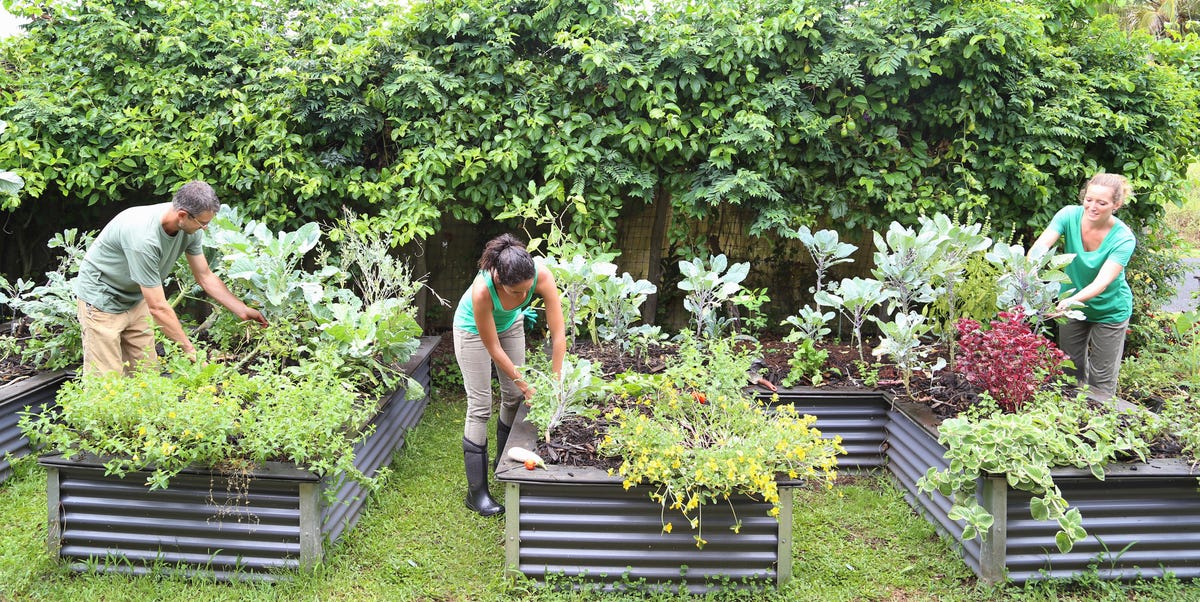 Carpenters as skilled woodworkers are integral to landscaping projects at home and the business community. Their knowledge of construction design and techniques is as useful outside a building as it is indoors. They work with landscape architects, building designers, landscaping contractors and trades professionals to bring design visions to reality, whether the project is a home arbour or a new urban park.
In landscape carpentry, "hardscape" means everything that is not living, such as walls, fences and structures. "Softscape" includes trees, turf and flowers. Carpenters use skills in the hardscape arena but need solid understandings of softscape.
Home and Residential Curb Appeal
The first impression of a home means everything in a competitive housing market. Curb appeal also matters to homeowners with no intention of selling. They want to come home to an easy to maintain and cheerful home. A trained carpenter's help may involve adding a new walkway and fencing, shutters, or perhaps a new entryway. Many people enjoy window boxes for flowers and raised beds for their gardens. A carpenter can help with anything from the construction of a garden bench through to walkways and large areas of decking.
Home Leisure and Recreation
Entertaining guests at home requires space and the ability to be proud of one's home. A carpenter's work creating entertaining areas such as an outdoor kitchen, a pergola or gazebo or trellises enhances any event. Wooden privacy screens around saunas and hot tubs may be a welcome addition, as can porches and outdoor rooms to increase a home's functional living space.
Commercial and Business Properties
Businesses and government properties must maintain curb appeal as well as function to conduct their trade. Customers and patrons form impressions based on how shops and enterprises appear. Carpenters help keep business buildings in top shape in the same way as homes but on a larger scale. They also help build structural elements that keep people interested and moving through the area, safe in the environment, and wanting to return.
Every type of business or commercial property, from retail shops, hotels, offices, restaurants, and hospitals, to large office buildings or industrial centres need carpenters to ensure their outside spaces are efficient, comfortable and aesthetically pleasing. Carpenters create functional landscape structures such as walls, stairways and fences to contain the living components of the landscape. Upkeep and maintaining the appearance of facilities is essential to retaining value and income potential.
Community Properties, Parks and Play Areas
Landscape carpenters play a role in enhancing public parks and recreational areas. They make them more functional and accessible by adding and improving walking and biking trails, gardens, terraces and shelters. They build playground equipment, benches and picnic areas for families, upgrade and maintain the planters and decorations along streets and boulevards. Attractive walkways, fences, walls, benches, bike racks, planters, dog park equipment, pavilions, arbours, trellises, athletic courts, picnic areas and grills, performance stages, bus and train stops must be built, maintained and upgraded.